Important information
Security preferences of MacOS new version (10.15 Catalina) have been changed, which caused the bug of the applications created on JavaFX platform. This bug was registered as an incident at the OpenJDK web-site (see the link: https://bugs.openjdk.java.net/browse/JDK-8231513).
The bug appears upon starting the application and the following prompt shows up on the screen: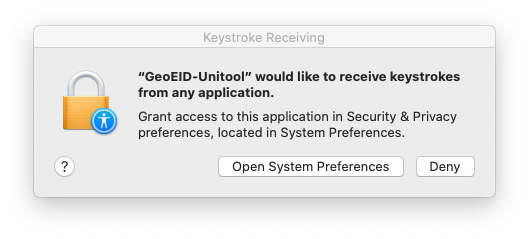 Please, press Deny button in case such window appears. We also inform you that in case of agreement, the universal electronic ID card program will not preform the action indicated on the above-mentioned message.